Recreational Fishing Thailand
Recreational fishing in Thailand is usually tourist fishing. Most Thai fishermen go fishing for food, many using fishing nets however in the remote lakes of north eastern Thailand near Vientian, Thai fishing guide Chomsin Sribuathet, took me lake fishing. Here is a photo of tourist recreational fishing trip in Thailand.
Thailand fish farms are world famous for producing massive amounts of fish for export. Ask at restaurants in South Thailand if the fish are wild or farmed and nearly all will tell you "fish farm" except the crayfish which are imported from Western Australia.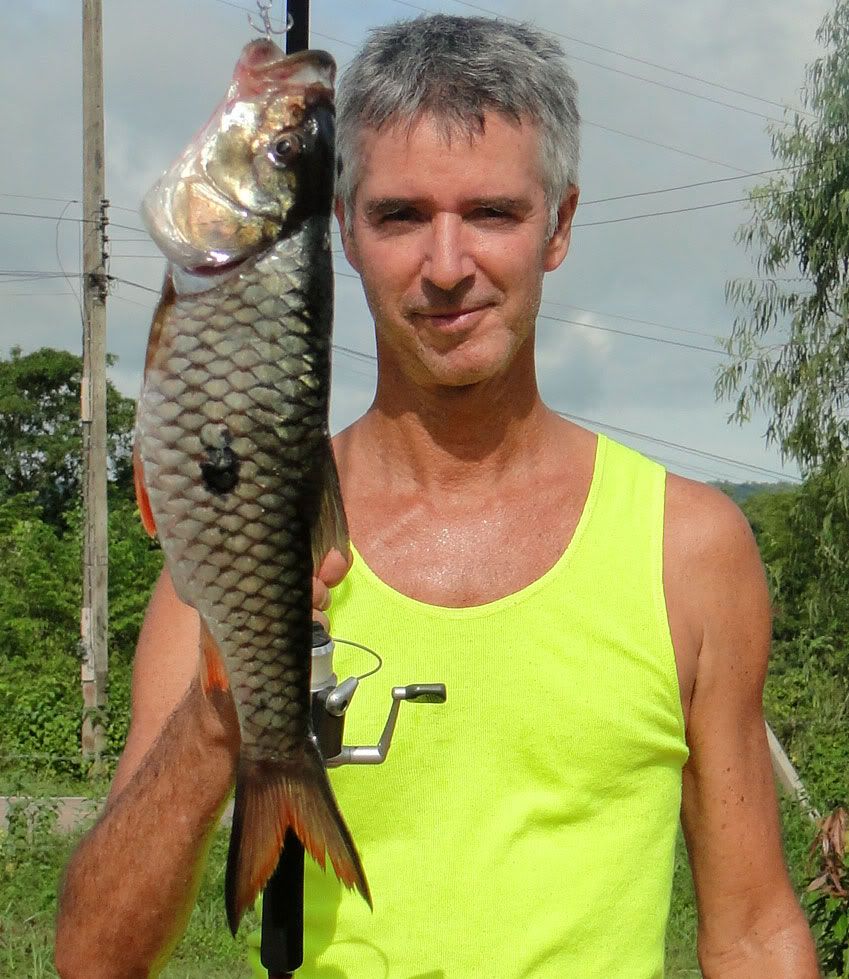 Photo of fishing holiday tourist who went lake fishing in north east Thailand with Chomsin's "Fishing Thailand"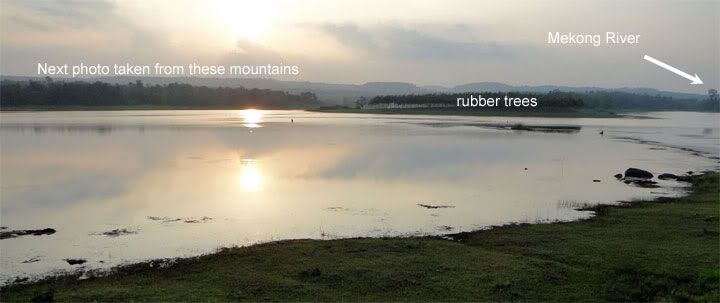 Lake Fishing Near Mekong River in NE Thailand

Lake fishing near Mekong River
Recreational fishing in south Thailand is best from islands in the Andaman Sea where fishing charter boats take tourists fishing in remote locations. There is also some recreational fishing to be had from islands in the Gulf of Thailand.
Provided by "Fishing Thailand": Hopitality, local fishing spot knowledge, delicious Thai food and drinks. Guaranteed fish catch - No. Likely fishing catch in Thailand - Yes.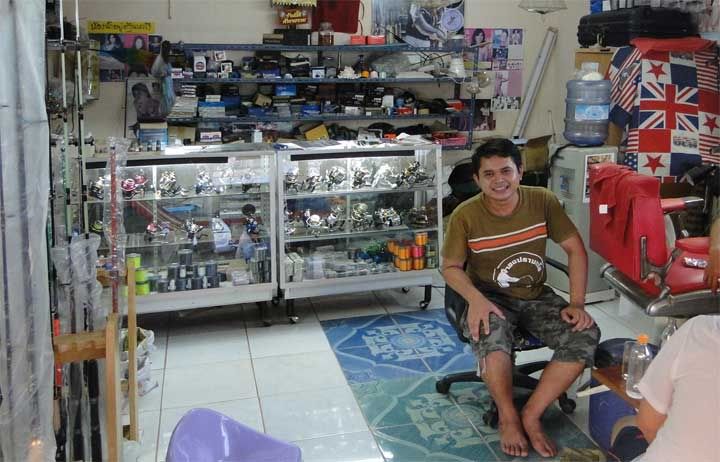 Best fishing tackle shop Thailand supplies all the fishing equipment you'll need for lake or Mekong River fishing in north east Thailand from their fishing tackle store in Tha Bo (Thabo) Nong Khai. If you don't have the fishing gear in Thailand that you want, we'll take you to this store for good fishing tackle advice for Thai fishing conditions.
Booking Fishing Charters in Thailand
When booking a fishing charter in Thailand you'll need to:
Specify type of fishing and where in Thailand, eg North East Thailand lake fishing, beach fishing Andaman Sea, Boat fishing Gulf of Thailand. When we know what fishing you want in Thailand we can let you know your fishing charter fee.
Pay a deposit/fee for fishing in Thailand AFTER you've contacted "Fishing Thailand" Example: If $100 early morning lake fishing only without transport or accommodation then a return of $400 will be given to you. Your deposit shows good faith in your intention to go fishing in Thailand.
How long?
Where do you want to go fishing in Thailand?
Stay over night accommodation in Thailand?
Fishing lures, fishing bait and fishing gear provided?
Tell us your transport needs for fishing in Thailand. We have a new airconditioned car to collect you from Thai airports near fishing locations in Thailand.

Best Fishing Holidays Big Map

Youtube Fishing Video Thailand